Rates continue to go up and we expect inflation to remain stubbornly high for a period of time. It will take time for interest rate increases to impact the economy (which we expect to happen sometime in the fourth quarter of this year or the first quarter of 2023).
 
As I said on CNBC on Tuesday, we believe the odds are that a recession is in the cards as the Federal Reserve continues to do all it can to slow economic growth. You can see my comments here:  
(Don't be alarmed by my appearance, it was early in the morning! :) )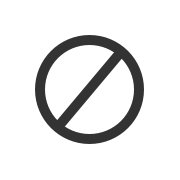 September 20, 2022
CNBC- I'm less optimistic we'll be able to avoid recession, says Destination Wealth's Michael Yoshikami
https://www.cnbc.com/video/2022/09/20/im-less-optimistic-well-be-able-to-avoid-recession-says-destination-wealths-michael-yoshikami.html
***
We are planning on higher rates and have invested portfolios accordingly. This includes limiting durations on fixed income, as well as looking at every asset we own to determine how it will be impacted by inflation and higher rates. We will continue monitoring and adjusting as needed.
 
This recent CNBC article highlighted the Federal Reserve's position on inflation as well as their likely message: they will do all it takes to control inflation. Note an excerpt provided below.
***
Begin Quote
"The Fed is expected to fire off another three-quarter point rate hike — its third in a row. It will also release quarterly forecasts for inflation, the economy, and the future path of interest rates Wednesday at 2 p.m. ET.
 
The Fed's projections are always important, but this time they are even more so because investors have been trying to game how high it will raise interest rates and how much officials expect their actions could affect the economy.
 
Fed Chair Jerome Powell speaks at 2:30 p.m. ET, and he is expected to emphasize the central bank will do what it takes to fight inflation and it is unlikely to reverse its rate hikes anytime soon.
 
"I think he puts up a bulletin board behind him that says 'Inflation Has to Come Down,'" said Rick Rieder, BlackRock chief investment officer for global fixed income. "I think he's going to talk tough."
 
The new forecasts also come as the central bank moves into a rate hiking zone that some economists expect will be more restrictive and could more seriously impact the economy.
 
"It's not what they do, it's what they say. This is our first actual tightening road map. We had theoretical road maps up until now, but from the Fed's point of view they're crossing into a world of tightening. That's an important thing," said Diane Swonk, chief economist at KPMG."
End Quote
Source: 
https://www.cnbc.com/2022/09/20/fed-expected-to-hike-rates-by-three-quarters-of-a-point-again-but-its-forecast-may-matter-most.html
 
Disclosures:
Inflation is the rate at which the value of a currency is falling and, consequently, the general level of prices for goods and services is rising.
Fixed income broadly refers to those types of investment security that pay investors fixed interest or dividend payments until their maturity date. At maturity, investors are repaid the principal amount they had invested.