What History Says About Bear Markets
I thought it might be helpful to provide some historical information about the current environment given the craze around the markets. 
I am providing this article as a reminder that based on historical data, bear markets don't last forever.
***
Begin Quote
"There's bad news and good news about the current bear market.
It's been a tough year for investors, as stock prices continue to fall. The S&P 500 is down more than 24% from its peak in early January, and the Nasdaq and Dow Jones Industrial Average are also in bear market territory.
This type of volatility can be unnerving for even the most experienced investors, especially when there's no light at the end of the tunnel just yet.
While each bear market is different and nobody knows exactly how long this downturn will last, history can provide some hints -- and give us one important reason to be optimistic.
How long does the average bear market last?
Again, each market downturn will be slightly different. However, there are a few important insights we can learn from past S&P 500 bear markets.
The longest bear market in history occurred in the wake of the dot-com bubble burst in the early 2000s, lasting a total of 929 days.
The shortest bear market lasted just 33 days, in the spring of 2020.
Since 1928, the S&P 500 has experienced 21 bear markets (not including the current downturn). That's approximately one every 4.5 years, on average.
The average length of a bear market is 388 days.
Excluding the longest and shortest bear markets, the average length is around 330 days -- or just under one year.
The S&P 500 began its descent in early January, but it didn't officially enter a bear market until June 13, 2022 -- or 121 days ago, as of this writing. If this bear market follows a similar path to those in the past (which is a big if), it could potentially be a few more months before the market bottoms out.
While this may not be the most encouraging news, history also provides one reason to be exceedingly optimistic right now.
The good news about bear markets
While we don't know exactly how long this market slump will last, we do know that things will get better.
Every single bear market in history has eventually given way to a bull market. In fact, not only has the market recovered from downturns, but it's gone on to see positive average returns over time. Since 2000, for example, the S&P 500 is up by more than 145% -- despite experiencing four bear markets in that timeframe.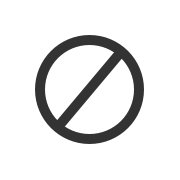 Source: SPX DATA BY YCHARTS
Bear markets aren't easy to stomach, and it can be emotionally challenging to keep investing when stock prices are falling. But by maintaining a long-term outlook, it will be easier to push through these periods of volatility."
End Quote
Note: Chart shown above is for illustrative purposes only. 
Source: https://www.fool.com/investing/2022/10/12/how-long-sp-500-bear-market-last-history-says/
***
History shows that those that are patient are rewarded for not panicking in the midst of difficult circumstances. You can be assured that we are investing in a way that we believe long-term will be successful. As always, if you have any questions, please feel free to reach out to us directly.