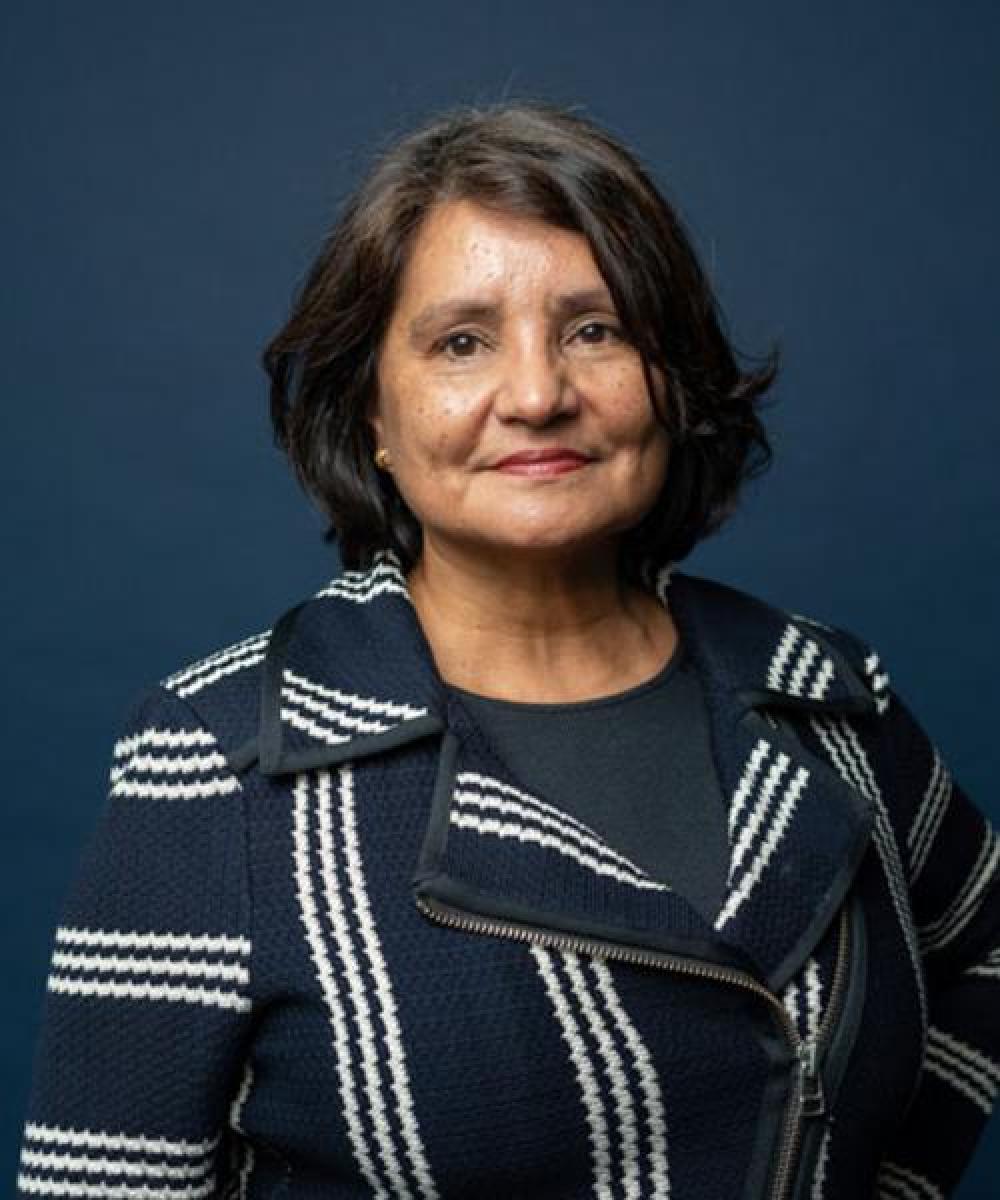 Elaine Lugo

CFP®
Senior Vice President and Senior Partner, Wealth Management Services
Elaine is a Senior Vice President and Senior Partner, Wealth Management Services at Destination Wealth Management and has been in the financial services industry since 1993.
Prior to joining Destination in 2005, Elaine owned her own financial planning practice in downtown San Francisco. Elaine's clientele includes small business owners, physicians in private practice, performing arts professionals and members of the LGBTQ community.
Elaine works well with all types of clients, ranging from individuals with concentrated equity positions to those who are nearing retirement or recently retired. She also enjoys working with families seeking financial planning expertise, with focus on college funding, estate planning and insurance coverage. Elaine believes periodic financial reviews are vital to ensuring one's financial well-being.
Elaine was born and raised in the Bay Area. She holds a Bachelor of Arts degree in Fashion from the Louise Salinger Academy of Fashion. She completed her CFP® certification with the College for Financial Planning in 1999, and received Board Certification in 2006. She is a sustaining member of the National Charity League, San Francisco Chapter as well as the Latina Coalition of Silicon Valley. A classically trained dancer, Elaine has studied classical and flamenco dances in Spain.
*For more information about the CERTIFIED FINANCIAL PLANNER™ (CFP®) designation, please refer to the disclosure page on our website at www.destinationwm.com/advisor-certification-disclosures.